Hey! I'm Marcey Rader, and I'm Not. Like. The Others. Well… I did live and love the high-intensity, high-travel corporate game for 15 years until it burned me out, mind and body. Now I focus on helping teams and leaders around the world keep that from happening to them through Marcey Rader Coaching, LLC and the Work Well. Play More!® Institute.
No less intense – but twelve tons more fun. And healthy. And productive. And if you want to rock your world (with your jazzed-up team keeping perfect time)? Let's jam.  
I created this page to give everything an organization needs, all in one place, for our engagement. Still can't find what you're looking for? Send me an email and consider it done.
Need a bio? Click here for Biography Options.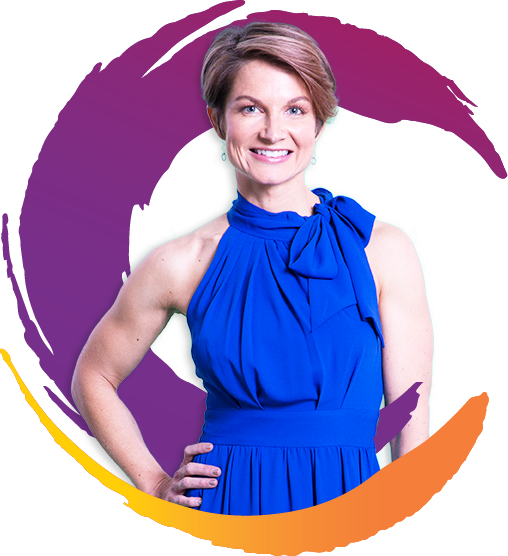 B.S. in Exercise Science and Wellness
M.Ed. in Health Promotion and Exercise Management
National Academy of Sports Medicine (NASM) Certified Personal Trainer, Certified Behavior Change Specialist and Certified Fitness Nutrition Specialist
Institute for Integrative Nutrition (IIN) Certified Integrative Nutrition Health Coach
International Association of Health Coaches Certified International Health Coach
Need an introduction for Marcey when she speaks at your event? Choose from Travel or Non-Travel introductions.
BEYOND TRAVEL:
A Road Warrior's Survival Guide
Interview Cheat Sheet for Beyond Travel
Need to prep for your interview with Marcey? Use this simple cheat sheet to get you up to speed and look like you read the book.
Attending today's Email Extinguisher class was truly eye-opening. Thank you for such an inspirational and insightful class! I have no doubt your efforts are making significant changes to the way we all work. Audra Miller
Marcey's love and passion for what she does shine through in the way she shows up in her work, and in life. Her enthusiasm and no-nonsense attitude truly set her apart, and she elevates the energy in the room, every time! The comprehensive informationshe provides can be applied immediately, so you walk away from her presentation, not just with the knowledge of what to do, but with the plan and action steps to put it in place. Marcey's work is always top notch, and she genuinely cares about the success of her clients and their business. Noelle Ybarra
Investing in productivity coaching is not a sign of laziness or weakness. It's a sign of 'I'm worth it and so is my business'. Wendy Gates Corbett
Need to add some copy to your brochure or help writing your own testimonial? Here are some real-life testimonials and a few samples for you to wordsmith as your own.
It's a pretty tough crowd, and she held everyone's attention until the very end. Mike Hourigan
Marcey's program was amazingly helpful! As a busy person of many years, I thought I had it all figured out. Her ideas have changed the way I operate day-to-day. I was even applying tips she gave right during the program! Work is flowing, I'm getting more done and I feel at ease while doing it. Troy Stende
I took away tons of practical information from her talk. I travel 50 days a year and the binder clip idea…I'm totally doing that!
Thanks Marcey!
Karl Sakas
As a Productivity and Health Coach, Marcey is a valuable business resource. She has the remarkable ability to bring things to back to basics so they are manageable and doable rather than overwhelming and daunting. When you work with Marcey, you are mentored by a warm, compassionate human being who will give you both the incentive and tools for incremental changes that make a big difference in your work and personal your life. Stephanie Scotti
I want to thank you so much for doing such an excellent job with our clients. People were talking about you through the rest of the conference. You were spot on with your presentation and it really resonated with the whole group. Mona Miranda
The time management steps to better productivity were so useful. As CEO, I'm already feeling I have more time in my dayby not allowing the email tool to dictate my schedule. My team said it was a fun, interactive way to learn new skills and think differently. I feel so much more connected to my team after this session. The investment was a total win. Pam Chanfrau
I never thought about how health and productivity went together until I started working with you. Now I know why I wasn't able to make big changes in the past. Andrea Pereira
Need reassurance that Marcey can deliver or inspiration to write your own testimonial? Check out what former clients have said.
Work Well. Play More!®
Health and Productivity for High Achievers
Declutter your mind, body and inbox, one habit at a time.™
15 modules + bonus courses to help you Eat for Energy, Find Movement Opportunities, Shrink Your Inbox and Conquer Your Calendar!
Self-paced, 100% online course with exercises to form your strategy
High-quality content to take control of your health, career, business, and relationships
Start off with a sample lesson to Shrink Your Inbox!