KEYNOTES
Events demand energy
Audiences deserve awesome
Planning an event? Finding the right speaker can be challenging – and slightly scary, because you're the organizer and every presentation reflects on you. Do you and your team want to Work Well and Play More? Maybe Marcey's a good fit for you (this page will help you decide).
Prompt, friendly interactions by phone or email
Detailed understanding of what you and your audience need to make your event a success
Professional, fun, and interactive presentation focused on your desired outcomes
And it doesn't stop on stage. You'll receive digital copies of every resource I mention, and we'll stay in touch to make sure I deliver everything you expected and more.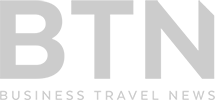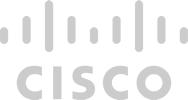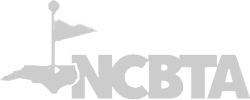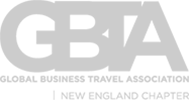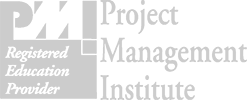 I want to thank you so much for doing such an excellent job with our clients. People were talking about you through the rest of the conference. You were spot on with your presentation and it really resonated with the whole group.
Mona Miranda
It's a pretty tough crowd, and she held everyone's attention until the very end. Mike Hourigan
Attending today's Email Extinguisher class was truly eye-opening. Thank you for such an inspirational and insightful class! I have no doubt your efforts are making significant changes to the way we all work. Audra Miller
MOST POPULAR TOPICS
I speak on topics related to productivity, health, time & task management, nutrition, exercise, travel, and how all those fit together. Every presentation gets customized to match your organization and audience's specific needs to make sure the outcome you're after is the one your group takes away.
These topics can be presented as keynote presentations or half-day workshops.
Marcey's insight into the productivity, health, and lifestyle challenges of a road warrior coupled with her real-world experience in hurdling those obstacles make Beyond Travel: A Road Warrior's Survival Guide a must-read for any road warrior. After having finished the book several days ago, I got the best night's sleep I have had in ages. I wish I had read Marcey's words 300,000 air miles ago! Brad D. Messner
READ MARCEY
Beyond Travel:
A Road Warrior's Survival Guide
Kindle and paperback
Jam-packed with health and productivity hacks for the hotel, air, auto and home in an easy-to-follow format that guides you through strategies, systems, and tools designed specifically to streamline your life on the road with smart behavior and stress-busting, time-saving habits. You'll learn to: eat for energy, find movement opportunities, and sleep like a champ. You'll develop productivity habits to control your inbox, master your calendar, and complete your tasks to Work Well and Play More!®
Hack the Mobile Lifestyle:
6 Steps to Work Well and Play More!®
Kindle and paperback
Learn the hacks you need for healthy and productive living in the areas of:
Air travel
Hotel visits
Auto transit
Mobile Office Management
Parties/Conferences/Meetings
Home living
Small changes create big results over time. Hack the Mobile Lifestyle focuses on implementing behavior change that lead to the life you want to live: quick, easy steps that provide solutions to your mobile lifestyle issues.
I wish I had this book years ago when I started traveling for work. I wish I had this book five years ago when I went from couch potato to marathoner/triathlete. Even though I fly substantially and consider myself a road warrior veteran I've picked up beneficial and practical tips. This book is extremely relevant! Keith Drayer
If you're in the travel industry or you/your employees travel frequently,
you need to take a look at this, my fellow road warriors.
17
NOVEMBER
Conquer the Calendar - National Council of Student Leaders
Washington DC.
05
DECEMBER
Email Extinguisher - Sas
 Cary, North Carolina
17
JANUARY, 2018
NCSU - Task Mastery
06
MARCH
Email Extinguisher - RTI International
Research Triangle Park, NC
12
MARCH
Email Extinguisher Webinar - RTI International
Research Triangle Park, NC
THIS IS GOING TO BE AWESOME.
Let's rock! I can't wait.